Home page Description:
The Royal Society of Canada honours Dr. John Dick for lasting excellence in cancer research.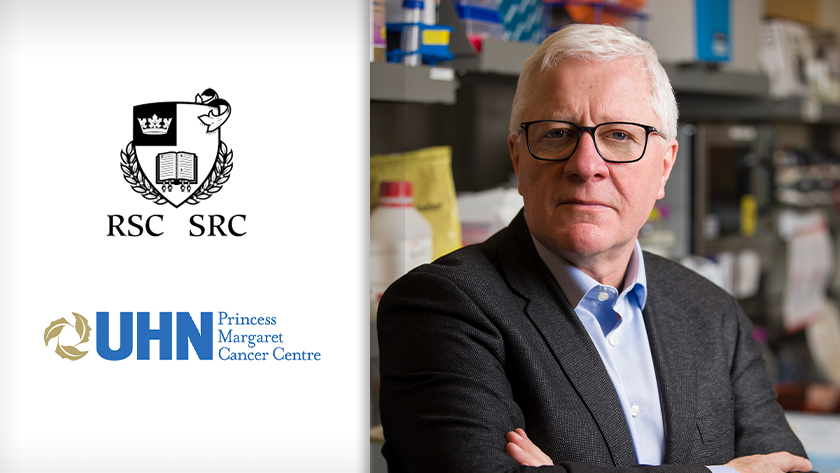 On September 13th, the Royal Society of Canada (RSC) announced the names of 19 Canadian scientists, scholars, and researchers that received RSC awards and medals for outstanding achievements in their fields.
UHN's Dr. John E. Dick is the 2022 recipient of the prestigious McLaughlin Medal, awarded to recognize sustained excellence in medical science. Dr. Dick will formally receive his medal at the RSC's 2022 Celebration of Excellence and Engagement at the University of Calgary between November 23 to 26.
"I'm incredibly honoured to receive the prestigious McLaughlin Medal and thankful to all those that have continuously challenged me and my team to tackle difficult questions in cancer biology. Without their insights and collaboration, we could hot have maintained the level of productivity that we have." stated Dr. Dick.
Dr. Dick is a Senior Scientist at the Princess Margaret Cancer Centre, a Tier 1 Canada Research Chair in Stem Cell Biology and a University Professor at the University of Toronto. His discoveries have provided actionable targets for drug development, improved approaches to preventing cancer relapse and led to the development of tools to predict cancer survival and treatment outcomes.
He is known internationally for his pioneering discovery of cancer stem cells in certain types of human leukemia. His findings have highlighted the importance of understanding the diversity of cell types present in individual cancers, opening the path towards targeted therapies. Dr. Dick is also recognized for developing the first hematopoietic xenograft assay—an experimental technique for generating distinct classes of blood cells from stem cells. This technique enabled his team to develop models of different types of human leukemia and deepened our understanding of these diseases. His research holds the promise of improved treatment and quality of life for cancer patients.
"Dr. John E. Dick perfectly exemplifies a McLaughlin Medal awardee—from the earliest days of his career till now, he has consistently provided research insights that have shaped and transformed the field of cancer biology," said Dr. Brad G. Wouters, Executive Vice-President of Science and Research at UHN. "This well-deserved and impressive medal recognizes Dr. Dick's impactful contributions, which have revolutionized our understanding of how cancer begins, how it progresses, and how it should be treated. It has already changed the way the world diagnoses and treats acute myeloid leukemia and holds promise for new therapies for many more."
Congratulations Dr. John E. Dick!