Home page Description:
Navigating the steps from a postdoctoral fellowship to an academic career.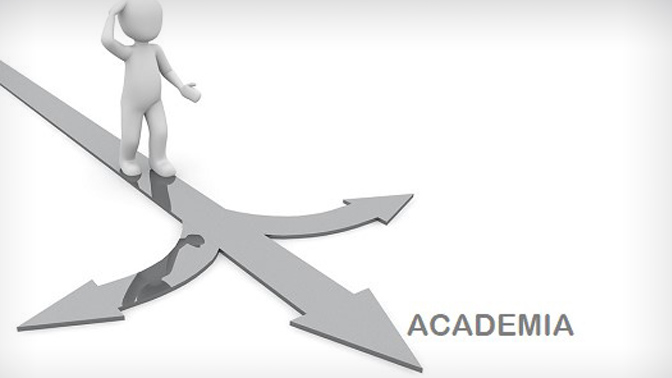 By: S. Amanda Ali, ORT Times Science Writer
The popularity of the career events held at UHN for Postdoc Appreciation Week 2019 means one thing: postdoctoral fellows (postdocs) are eager for advice on navigating the next steps of their careers. For many postdocs, there is a fork in the road where one must decide whether to pursue a career in academia or not. How and when to make this decision can be daunting, but hearing the experiences of others can be helpful in deciding whether a particular path is—or isn't—right for you. As part of the Academic Career Event for Postdoc Appreciation Week, five faculty members were invited to share their experiences with trainees. Among them were Dr. Benjamin Haibe-Kains from UHN, Dr. Amy Wong from the Hospital for Sick Children, Dr. John Griffiths from the Centre for Addiction and Mental Health, Dr. Andy Wong from UHN and Dr. Joe McPhee from Ryerson University. While each speaker presented a different career path in academia, they all shared similar advice and lessons learned. For the trainees who were unable to attend this event, below is a summary of the presenters' pearls of wisdom in five key areas.
How do you identify whether an academic opportunity is the right fit for you?
Assess the institution: Is it big or small? Do respected scientists work there? Is it established or on the rise?
Assess the job posting: Does it align with your research interests and expertise? What is the balance between teaching and research?
Assess the commitment: Will you be required to relocate? What is the term of the position (e.g., is it tenure-track)? Does this fit with your personal life?
What materials are needed for an academic application?
Different institutions have different requirements. Follow the application instructions carefully and expect to include a cover letter, a curriculum vitae, a research statement, a teaching dossier and/or letters of recommendation.
Cover letter: Be clear and concise. Avoid making grand statements (e.g., "My passion is…") without providing evidence or context. Explain any extenuating circumstances that may have impacted your career path (e.g., staying at the same institution for your PhD and postdoc).
Research statement: Describe the significance and potential impact of your research program. Highlight your personal achievements and the quality of your training. Consult resources for guidance on how to structure your statement (e.g., Part 1 of this article).
How do you separate your independent research program from your current supervisor's research program?
Discuss your proposed research program openly and in detail with your current supervisor. Start a new line of research that draws on your skill set or that continues a side project from your previous lab. Circumvent conflict by checking intellectual property to ensure your future work can be published independently of your former supervisor.
What should you expect during the interview process?
Prepare in advance by reading about the department and faculty you will meet. Expect several back-to-back meetings over the course of a 1- or 2-day visit. Practice a short elevator pitch and longer formal presentation, which highlight your research expertise and future aims.
How do you negotiate your contract and a start-up package?
Be sure to negotiate both salary and start-up package as the first offer is typically a starting point. Speak to other new recruits to find out what they negotiated. Plan ahead and ask for everything you need to establish and maintain a successful research program. Get it in writing.
For more details about academic job applications, interviews and negotiations, see Making the Right Moves from the Howard Hughes Medical Institute.