Home page Description:
Dr. Milad Lankarany will use tools from engineering and computer science to study the brain.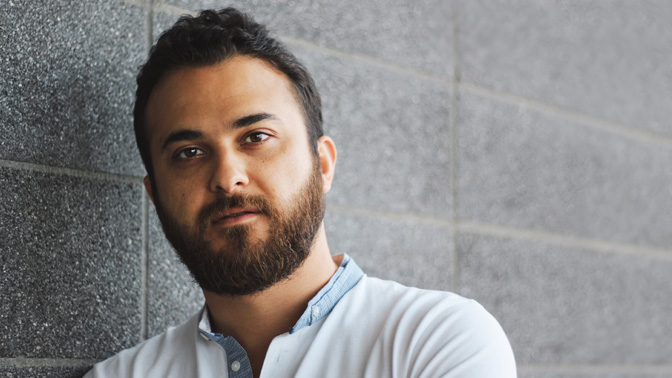 Krembil is pleased to announce the appointment of its newest Scientist, Dr. Milad Lankarany.
Dr. Lankarany's research program aims to improve our understanding of how the brain processes information. Using tools from engineering and computer science, he will build and study computational models of the brain that incorporate biological measurements from individual neurons (brain cells) and networks of neurons, as well as the average activity of millions of neurons recorded through electroencephalography (EEG).
In addition to improving our understanding of the brain, the models and the discoveries they enable could lay the foundation for important advancements in other fields, such as medicine and computer science. For example, they could reveal how neurological diseases disrupt information processing and strategies to restore normal processing. Also, they could inform the development of improved methods in artificial intelligence, data science and machine learning.
Dr. Lankarany's training ideally positions him to lead this exciting program. He studied information processing in single cells and networks of cells during his PhD training at Concordia University and postdoctoral fellowship at the Hospital for Sick Children, respectively. Moreover, he spent a year at a neurotechnology company developing circuits to record electrical activity in different parts of the body, as well as the methods to analyze these complex recordings.
Dr. Lankarany considers working at Krembil an exceptional opportunity.  Its wealth of expertise and biological data—especially human data—make it an ideal place to establish and grow his research program. He envisions partnering with Krembil researchers to build and refine his models. In return, his models can provide researchers with a new understanding of their data and biological system of interest, help them formulate new hypotheses, and show them how to optimize their experiments to produce better data. 
To learn more about Dr. Lankarany's research, please visit his lab website. He is currently recruiting postdoctoral fellows and graduate students.
We welcome Dr. Lankarany to Krembil's research community!