Home page Description:
Experts share, discuss and learn about the latest advancements in metabolic research.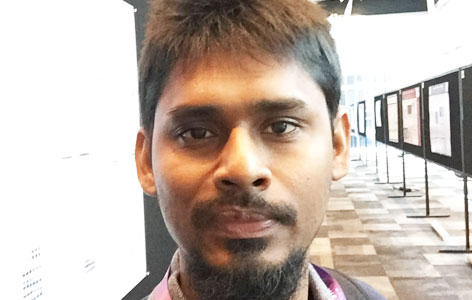 Conference: Diabetes Canada/ Canadian Society of Endocrinology and Metabolism Professional Conference, October 10–13, 2018, Halifax, Nova Scotia, Canada.
Conference Highlight: This conference highlighted significant advances in metabolic disease research, treatment and care.
Conference Summary: This four day conference provided a unique platform for researchers and health care professionals to discuss and participate in over 40 dynamic and innovative sessions on a vast range of topics related to metabolic diseases. While there were a great number of interesting presentations, a few stood out for its content and overall impact on metabolic research:
The first session presented by Drs. Alice Cheng and Peter Lin discussed the effects of early versus late management of glycemia and other risk factors in Type 2 diabetes. The second session demonstrated the physiological, medical, and practical barriers to insulin initiation, and shared best practices for helping patients cope with their concerns about insulin treatment. The session by Dr. Sean Wharton discussed the future of obesity management and described how our brain sense and control hormones to manage our weight during overfeeding. The presentation also provided different pharmacotherapy, surgery and medication for the proper management of obesity. The talks by Drs. Tony Lam, Roger Mclntyre and Jeff Williamson highlighted their groundbreaking findings describing gut-brain axis in nutrient sensing for glucose homeostasis, and progression of cognitive disorders and dementia in diabetes.
While the presentations were highly informative, the most exciting part of this year's conference was a debate titled "Metformin should remain the first choice of therapy when managing hyperglycemia in type 2 diabetes." Drs. Stephen Hull and Peter Senior presented a vast number of persuasive arguments and after much debate, the audience agreed that metformin should be the first choice therapeutic in diabetes.