Home page Description:
The importance of ergonomics in all aspects of health care.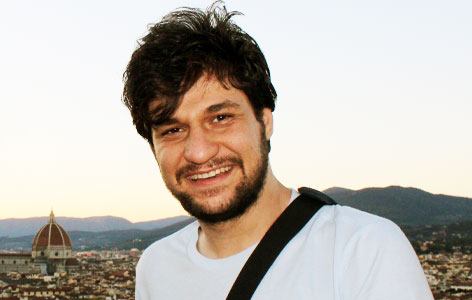 Announced on Dec 13, 2018
Conference: 20th Congress of the International Ergonomics Association, August 26th-30th, Florence, Italy.
Conference Highlight: This conference brought together researchers working on Ergonomics, a science aimed at designing a better world centered on human beings, with no one left behind.
Conference Summary: The International Ergonomics Association (IEA) congress is a global and multidisciplinary event, which brought together over 1,600 researchers and practitioners across 70 countries to discuss their work in the field of ergonomics and human factors.
This conference included a special event focused on "the challenges and opportunities for the human factors and ergonomics researchers in different cultural contexts", which consisted of a parallel session for building international conversations about "ergonomics in the future world". This event aligned with IEA's ongoing efforts toward improving how it represents the various ergonomics societies that are part of IEA's network. Based on geographical area, national societies and IEA participants were divided into smaller groups, in which they discussed specific themes and questions about the current trends in ergonomics, as well as the future they envision for it, before translating their discussion into a statement for the closing session. This would ensure a better representation of various voices and perspectives within the IEA network.
A major theme of this conference was health care ergonomics, as the first plenary session was dedicated to innovation in health care. The smaller presentation sessions covered topics on ergonomics design in development of health care devices, care in the community context, patient handling ergonomics, safety and health at work, risk assessment tools and methods, as well as patient safety. There were also a few sessions about musculoskeletal diseases; resilience and complexity of care; organ transplantation; digital technology; patient engagement; advanced imaging; slips, trips and falls; robotic surgery; and laboratory medicine. In particular, the presence of experts from different fields such as engineering and design created a wholesome and multidisciplinary perspective on analysing and answering issues in the aforementioned areas.
This conference was a great learning experience as it highlighted the developments and the future directions of ergonomics research.