Home page Description:
This conference brought together experts to discuss key areas of spine care.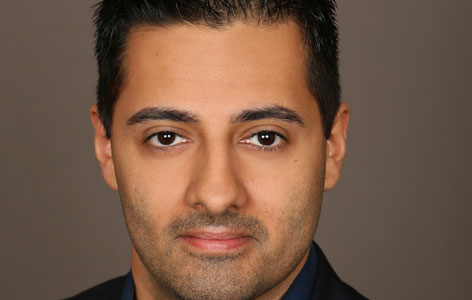 Conference: Spine Summit 2018, March 14-17, Orlando, Florida, USA.
Conference Highlight: Spine Summit is an international meeting bringing together clinicians, researchers and patients covering key topics in spine care.
Conference Summary: Spine Summit 2018 was an outstanding opportunity to learn about cutting-edge research work and clinical techniques in spine care. The conference covered the full range of degenerative, traumatic, neoplastic, congenital and vascular conditions. Of particular interest were updates on key clinical trials ongoing throughout the world such as the Riluzole in Spinal Cord Injury Study (RISCIS).
Several important trends emerged throughout the conference. First, evidence-based medicine, which relies on literature-level data, is increasingly being supplemented by individual surgeon-level data. This allows patients, payers and clinicians to refine their skillsets and further subspecialize to become adept at more specific procedures. Second, the use of common data elements and the need to harmonize databases across regions is increasingly being addressed to provide larger and more reliable study populations for the benefit of all stakeholders.
From a basic science perspective, there are many exciting advances on the horizon. Neural stem cells, Schwann cells and mesenchymal stem cell-based therapies are evolving rapidly in high-fidelity preclinical models. The use of adjunctive biomaterials to support cells and facilitate recovery are particularly interesting as these substrates can be titrated according to the cell type being transplanted and the host microenvironment. Furthermore, the cells themselves are now being modified through genetic engineering techniques, such as CRISPR-Cas9 and integrating viruses, to produce more robust and controllable stem cells.
Overall, Spine Summit 2018 provided a detailed overview of the current and future state of spine care with an emphasis on patient outcomes, interdisciplinary collaboration and innovation.