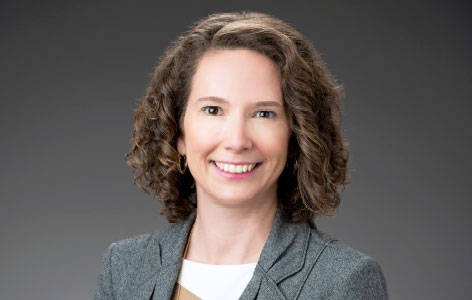 Meet Dr. Maude Tessier
Q: Describe your education and training at UHN.
A: I received my B.Sc. Hon. degree in Biochemistry from McGill University and earned my Ph.D. from the Department of Medical Biophysics at the University of Toronto. My graduate research was focused on identifying and characterizing a novel kinase involved in cancer and was performed under the mentorship of Dr. James R. Woodgett, while he was still a Scientist at the Ontario Cancer Institute (now referred to as Princess Margaret Cancer Centre).
Q: What is an Executive Director, Business Development & Licensing?
A: The Business Development & Licensing (BD&L) Boston Innovation Hub of Merck & Co. seeks early-stage partnerships with biotech companies and academic institutions in the New England area of the US, as well as in Ontario and Quebec, to discover and develop therapeutic breakthroughs. I am responsible for finding, evaluating and championing external opportunities in the field of oncology, and driving licensing, acquisition and/or collaboration deals for selected opportunities.
Q: What is a typical day like for you?
A: My role is broad, and I tend to work on a portfolio of projects that are at different stages in the Merck & Co. deal approval process. Therefore, there is no typical day. For example, in a single day, I may be leading a scientific evaluation team to complete due diligence activities, speaking on a panel about innovation, negotiating a transaction with my colleagues in the Legal department, and preparing a pitch deck for our senior management for a new opportunity.
Q: What is the best part of your job?
A: In my role in BD&L at Merck, I get the chance to learn about novel areas of science, as well as next generation technologies and breakthrough therapeutics that may lead to a transformation of patient care in the future.
Q: Any advice for trainees interested in pursuing a career in this field?
A: Expand your horizons outside of the lab. An advanced degree in life sciences is often a requirement for a BD&L role, but the role also demands a variety of soft skills (influence, networking, communications, etc.) and knowledge of additional fields (patents and intellectual property, contracts & negotiations, marketing, etc.). Attending commercialization panel discussions and networking events, taking a business class, volunteering for a local innovation organization, interning at a tech transfer office, are all examples of how graduate students or postdocs can begin their transition to business development.