Home page Description:
Network receives $21.9 million in renewed funding to support older adults.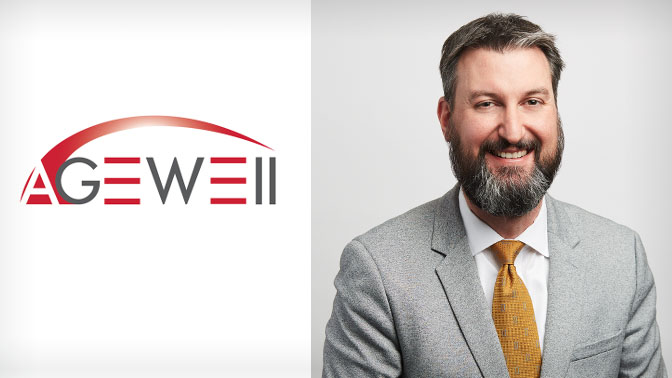 The federal Networks of Centres of Excellence (NCE) program has renewed funding for AGE-WELL—a research network hosted at UHN that is focused on improving the lives of older Canadians and their caregivers through technology.
AGE-WELL will receive $21.9 million over three years, to the end of fiscal year 2022/2023— a significant investment that will help Canada respond to the needs and challenges of an aging population through technology-based solutions that enable older adults to maintain their independence, health and quality of life, and to support their caregivers.
Since its inception in 2015, the pan-Canadian AGE-WELL network has grown from an initial 80 partners to include almost 400 industry, government and non-profit partners. AGE-WELL has 42 member universities and research centres across Canada. Over 4,700 older adults and caregivers are involved to ensure that products are practical and useful.
"Technology has a significant role to play in supporting older adults and caregivers in the current challenging times related to COVID-19 and in the future," said Dr. Alex Mihailidis, Scientific Co-Director and CEO of AGE-WELL, and Senior Scientist at UHN's KITE Research Institute.
To date, AGE-WELL has supported 126 research teams at work on more than 100 technologies, services, policies and practices. These technologies include smart-home sensors, remote therapies and communication systems—some of which are already on the market and making a difference in people's lives.
In its second phase, AGE-WELL will continue to drive the development of innovative solutions and technologies to support older adults and caregivers in Canada. AGE-WELL will place an even greater focus on innovative startups. It currently supports 36 Canadian startups that are commercializing products, generating jobs and creating wealth. AGE-WELL's unique training program, which includes more than 750 trainees, will continue to prepare the next generation of leaders in the sector.
For more information, see the press release.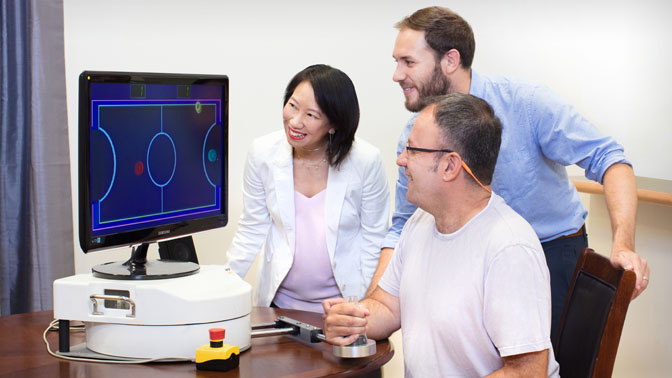 A robotic device to help stroke survivors rebuild upper-body strength (pictured) was developed by an AGE-WELL-supported team that included researchers (standing, L-R) Drs. Rosalie Wang and Aaron Yurkewich.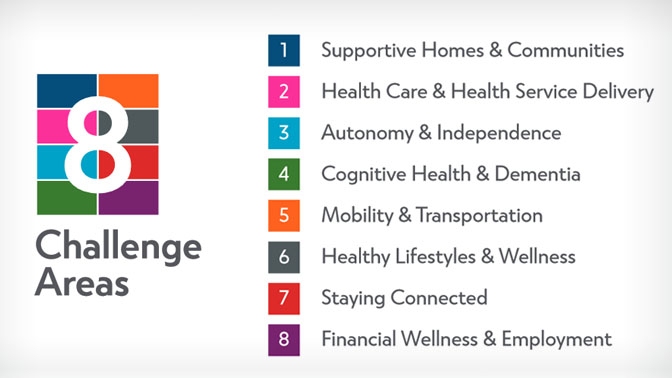 AGE-WELL drives research and innovation in eight priority 'Challenge Areas' (pictured).