Home page Description:
Unraveling the mechanisms of hematologic malignancies.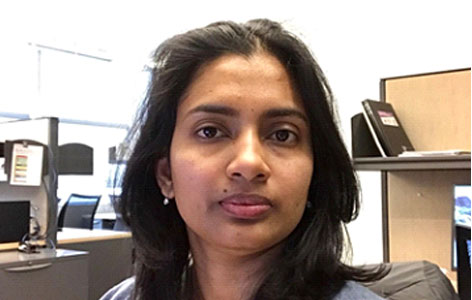 Conference: 60th American Society of Hematology Annual Meeting and Exposition, December 1–4, 2018. San Diego, CA, USA
Conference Highlight: The ASH meeting's scientific abstracts highlighted updates in hot topics in hematology.
Conference Summary: The event started with "ASH e-Palooza," a trainee day that included sessions with mentoring, career development and information on job searches, presentation tips, funding opportunities, etc. An intermingling of medical, graduate, research and clinical fellows served to ignite the energy for scientific interaction.
The major events and talks of the conference began the next day, which included scientific talks on hematologic malignancies, new therapeutic markers for early detection and clinical practices for effective treatments of these cancers. The talks on hematopoietic stem cells and the genetic and molecular regulations involved in the maintenance of their hierarchical cellular organizations had been highly informative and showcased the latest techniques and state-of-the-art technologies used to explore the molecular details of the process. Scientific talks on the discovery of drugs, the identification of their mechanism of action in selective killing of cancer cells and their effective clinical outcomes provided a sense of progress and motivated me in this field of study.
The poster sessions provided an opportunity to exhibit my research to the scientific community and to have one-on-one interactions with other researchers. I was selected to receive the ASH Abstract Achievement Award which is a merit-based award for trainees. The conference also acknowledged contributions from the scientific community: Dr. John Dick from Princess Margaret Cancer Centre was awarded the 2018 Mentor Award for his sustained, outstanding commitment to the training and career development of early-career hematologists. The experience, interactions and new acquaintances from the conference will help mold my scientific career in the field of hematology.