Home page Description:
A new report from the University of Toronto discusses current data and resources.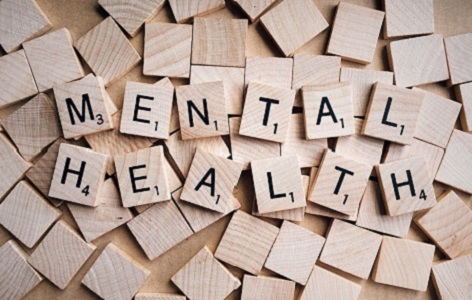 By: Tyler Saumur, UHN Trainee and ORT Times Writer
In 2014, the University of Toronto's Provostial Advisory Committee conducted a report on student mental health. With the incidence of mental health concerns in post-secondary students on the rise, the report outlined a set of recommendations for implementing a Student Mental Health Strategy and Framework. This framework was developed by four working groups, with over 250 students participating in focus groups to identify facilitators and barriers to accessing mental health services and supports at the University of Toronto. The report discusses the various programs, which were in place at the time of the report that can address the majority of student mental health concerns. However, upon review, many students were unaware of valuable resources already implemented at the University of Toronto such as Grief Circles for grief support and Counseline, a counselling program. It was suggested within the report that the programs and services should be coordinated and evaluated for effectiveness, while more emphasis should be placed on improving the awareness of program availability.
While post-secondary students in general have shown to be at a higher risk of mental health issues, graduate students in particular have unique stressors that can further accentuate these issues. These may range from negotiating relationships with supervisors to developing a healthy work-life balance. A study published earlier this year in Nature Biotechnology surveyed 2,279 graduate students globally and showed that graduate students are six times more likely to experience anxiety and depression compared to the general population1. Furthermore, of those who experience anxiety and/or depression, 50% did not agree that their supervisors provided ample support. While your supervisor may not be the only mentor throughout your graduate studies, this data – in addition to supporting data uncovered within the survey – indicates the need for supervisors to provide strong mentorship and support.
While this call to action for expanded mental health resources amongst trainees was released this year, the Faculty of Medicine at the University of Toronto has already been developing initiatives to address these specific concerns. According to Dr. Allan Kaplan, Vice Dean of Graduate and Academic Affairs, the Faculty of Medicine has made students' mental health a priority over the past year and has allocated significant resources towards addressing mental health concerns amongst their graduate students. These resources have been specifically tailored to graduate students, and include mental health counseling from embedded counselors, programs addressing career concerns, stipend support for mental health leaves, and supervisor remediation. As a trainee, it is comforting to see innovative programs being developed at the University of Toronto to address graduate student mental concerns that have supported data behind them. Large organizations such as UHN have also been increasing awareness and support to mental health services. The UHN Wellness Program offers a variety of innovative and informative activities and workshops for staff such as keys to building resiliency, enhancing couple relationships, and self-massage workshops using therapy balls. For more information, those within UHN can visit the Wellness Centre through the UHN intranet. A full list of U of T resources can also be found here: http://www.sgs.utoronto.ca/currentstudents/Pages/Graduate-Wellness-Direc....
References:
1. Evans, T. M., Bira, L., Gastelum, J. B., Weiss, L. T., & Vanderford, N. L. (2018). Evidence for a mental health crisis in graduate education. Nature biotechnology, 36(3), 282-284.