Home page Description:
Tracking the outcomes of 10,000 PhD graduates from the University of Toronto.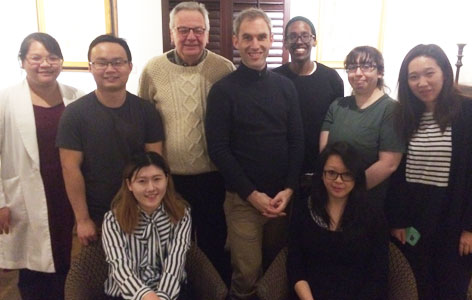 By: Candice Tang, ORT Times Science Writer and UHN Trainee
Many PhD students dream of becoming a distinguished professor at a high-ranking institution. In reality, less than half of PhD students with a degree in the life or physical sciences become tenure-track professors.1 Where do the rest of the students end up?
In 2012, there was little data to answer this question. This startled Dr. Reinhart Reithmeier, Professor and former Chair of the Department of Biochemistry at the University of Toronto (U of T). The outcomes of PhD graduates from U of T have been lost on professors, mentors and even the students themselves.
With a team of undergraduate students and faculty, and support from the School of Graduate Studies, he launched the 10,000 PhDs Project. They identified the current or first employment status of 88% of PhD students from various departments who graduated between 2000 and 2015. Their data is displayed on an interactive website that lets you stratify the data according to gender, graduate division, employment area and more.
Dr. Reithmeier and his team found that PhD graduates from U of T are employed across all sectors, from post-secondary education to consulting. "We've always created leaders for academia," says Dr. Reithmeier. "Our study revealed that U of T graduates are leaders in the private, public, non-profit and government sectors as well." Organizations that employ the most graduates include Google Inc., TD Canada Trust, Health Canada, the University Health Network, the Mayo Clinic and the Royal Ontario Museum.
As more students pursue PhD training, graduates need to know where their degrees can take them inside and outside of academia. Research on the employment outcomes of PhD graduates can inform universities about how their PhD programs prepare students for the job market and how their programs can be improved to better prepare students for the positions they are likely to occupy in the future. The 10,000 PhDs Project supports a growing movement encouraging institutions worldwide to gather more comprehensive outcomes data by tracking the career paths of their graduates more closely.
"It's never been a better time to have a PhD because the opportunities in academia and beyond are limitless."
Reference:
1. Regehr, C., Rowe, L., Reithmeier, R.A.F., O'Leary, L., Dales, C., Abdulkarim, A., Brouillard, L., Chang, S., Miller, S., Shi, W.A., Vu, N., Zhu, X.G., Zou, C., Kenzie, A., and Stinchcombe, K. (2017). 10,000 PhDs Project. Retrieved from http://www.sgs.utoronto.ca/about/Pages/10,000-PhDs-Project.aspx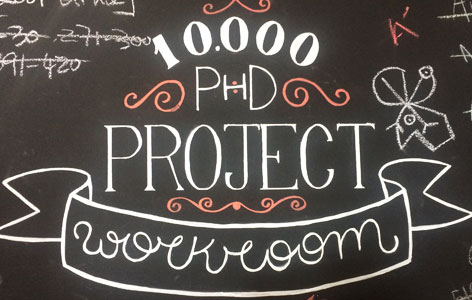 The logo for the 10,000 PhDs Project.