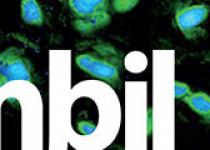 About the Krembil Seminar Series
The Krembil Seminar Series is designed to raise awareness of scientific research conducted inside and outside of Krembil. The series is held on the first, second and third Friday of each month in the Main Auditorium (West Wing, 2nd Floor, room 401) of the Toronto Western Hospital (TWH). Click
here
to view a floor plan of TWH.
Each month, the Seminar Series will host:
one external visiting speaker
one internal Krembil researcher
one internal Krembil senior research trainee (either a PhD student or postdoctoral fellow)
Visiting speakers come to Krembil for a full day during which they meet with investigators and laboratory staff, attend a trainee lunch and give a talk to the Institute at 1pm.  
Krembil Seminar Series list content
How the Seminar Series Works

The Krembil Seminar Series runs from September to June of each year and includes ~30 seminars. Each month, we aim to host one external visiting speaker, one internal investigator and one internal senior trainee (ie, either a postdoctoral/clinical fellow or a PhD student).

Selecting External Speakers:

Each year in the late summer, the Krembil Administration team will send out an email to internal investigators containing a call for suggested external speakers, including a brief explanation as to why the speaker should be considered. The Seminar Series Chair (Dr.

Antonio Strafella

) and Co-Chair (Dr.

Frances Skinner

) will select 10 speakers, limited to one per host. The host will each contact their selected top candidate speaker and organize a date for the visit. If a speaker is unavailable, an alternative speaker can be invited. For other duties of the host, please see tab titled 'Host Guidelines'.

Internal Speakers:  

In addition to the 10 seminars delivered by external speakers, ~20 seminars will be delivered by Krembil investigators or senior trainees. The dates for internal talks will be decided after the external seminar dates have been finalized. It is mandatory for appointed Krembil investigators to present to the Institute.

If you would like to host a seminar off the seminar cycle, please contact the Seminar Series Chair, and we will do our best to support a special seminar mid-week. Special seminars will be publicized and may be catered; however, due to budgetary constraints, additional costs will not be covered.

We look forward to hosting a vibrant seminar series with high-profile scientists.

 

As Chair of the Krembil Seminar Series, it is my pleasure to introduce you to our annual schedule of lectures. The series invites outstanding guest speakers whose research is of interest to our scientific community. The nomination of speakers by the Chair is the first and most crucial aspect of this process. In this regard, I work together with Dr. Frances Skinner, Chair of the Trainee Affairs Committee at Krembil. Our goal is to present a lecture series that represents the wide spectrum of interests and disciplines at the Krembil.

Sincerely,
Dr. Antonio P Strafella, MD, PhD
Chair of Krembil Seminar Series
Senior Scientist, Krembil Research Institute

More information about Dr. Strafella and his research can be found on his website.

 

The host will suggest and invite the speaker (see tab titled 'How the Seminar Series Works'). 

Julie Wan

is available to help establish a suitable date once you confirm an external speaker, and will enter the final details in the calendar.

The speaker will organize their travel with help from the Krembil Administration team.

The Krembil Administration team will arrange the hotel accommodations.

The speaker will travel by taxi to and from the hotel and will later send receipts to the Krembil Administration team for reimbursement.

The host will work with the Krembil Administration team to organize meetings for the speaker, including a lunch meeting with trainees from 12-1pm, prior to the seminar at 1pm. The schedule can be as flexible as the host and/or invited speaker wishes (eg, interaction with individuals from the host's lab, meetings with investigators from Krembil and/or with investigators from outside Krembil). Please encourage your trainees and any others you know to sign-up for the interaction with the speaker over lunch.

It is customary for the host to dine with the speaker on the evening of the visit (or the evening before, if appropriate). You may invite additional guest(s); however, the cost reimbursed by the Institute is not to exceed $250. Please limit alcohol to one drink per person as per UHN Research Financial Services (RFS) guidelines. Please send the name of the restaurant and time of the dinner to the Krembil Administration team, and indicate if you need a reservation made. For reimbursement, please forward

an itemized receipt and list of attendees as required by RFS

.

Visiting Speaker Guidelines

We ask that you make your own flight arrangements. Reimbursement is provided for airfares within North America only. Upon completion of the visit, please send a copy of your airline ticket and original boarding passes to the Krembil Administrative Assistant handling your travel arrangements.

We provide up to two nights' accommodation at the Chelsea Hotel which is a short taxi ride from the Krembil Research Institute. Please confirm the night(s) of your stay. Reimbursement is provided for meals and taxi.

Visiting speakers will receive an honorarium of $200 upon completion of the visit

. To issue this payment, we require your full legal name and home address. Please send this information to the Krembil Administrative Assistant.

Your visit will include meeting with Krembil Investigators, lunch with trainees and giving a seminar at 1pm. You will also dine with your host and invited Investigators on the evening before or the evening of your visit, based on your travel dates. A complete itinerary will be provided in advance of your visit.

Please submit the following information

as soon as possible

:

Your arrival and departure dates and times.
Confirmation of the night(s) you require accommodation.
Honorarium information referred to above.