Home page Description:
Thornhill Medical, a medical device company founded by Dr. Joseph Fisher, secures key funding.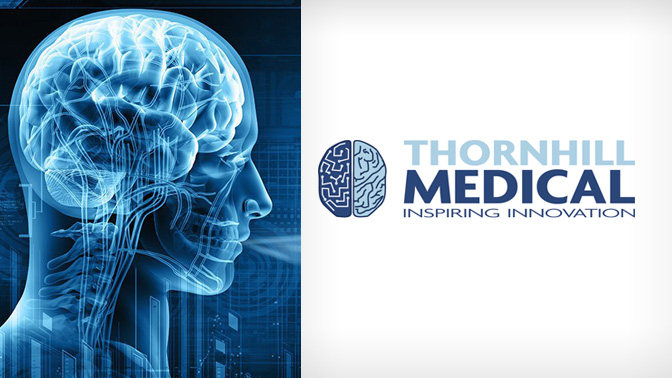 Announced on Aug 1, 2018
On July 18, 2018, Canadian company Thornhill Medical announced that it had completed its Series A financing round. Completion of this round of funding requires companies to demonstrate solid market success—an important milestone that requires an enormous amount of work and perseverance.
Thornhill Medical makes innovative healthcare devices and has been awarded over 40 patents. The company was founded by Dr. Joseph Fisher and Dr. Ludwik Fedorko, both from the Department of Anesthesiology at University Health Network. Dr. Fisher is a Senior Scientist at the Toronto General Hospital Research Institute, and a world-renowned researcher in the field of cardio-respiratory physiology and neurovascular research. 
Since spinning off from the University Health Network in 2003, Thornhill Medical has built upon their expertise to develop and manufacture a compact mobile life support system used by the US military to treat field casualties and other emergency respiration and anesthesia devices. In addition, Thornhill Medical Inc. has developed a device that is a portable treatment for carbon monoxide poisoning, and a device used with MRI scanning to examine brain and heart blood vessel function with a view to predicting the risk for stroke and heart attack.
The funding was provided by Yonghua Investment Management Co., Ltd. ("Yonghua Capital") of Shanghai, PRC—an experienced private equity investor, which has invested in over 100 outstanding companies, among which nearly 60 have been listed with stock exchanges.
Kipton Lade, President & CEO of Thornhill Medical, comments, "The financial investment focus of the Yonghua Capital compliments Thornhill's approach to clinical research, product development and global commercialization. We are excited to partner with such a dynamic and well-managed professional team as we continue our mission to deliver unique medical devices, using the lung as a portal, to transform current diagnostic and therapeutic patient care."
Thornhill Medical will use the funding to support its market released line of emergency mobile products, expand its global sales and marketing presence and continue clinical research in the fields of non-invasive cardiac and brain stress testing.
For more information, see the press release.