Home page Description:
Two UHN researchers awarded Canada Research Chairs for research excellence.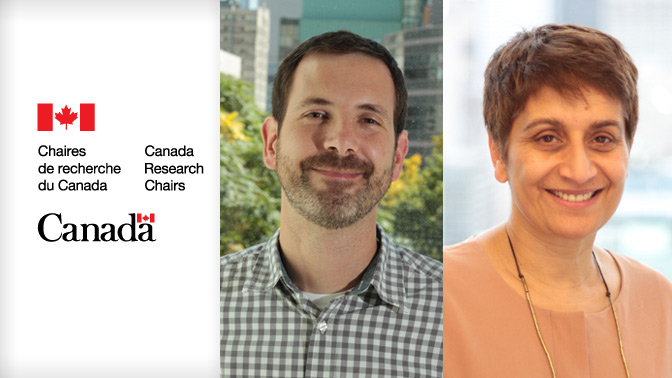 In a recent announcement made at the University of Toronto, Federal Science Minister Kirsty Duncan, revealed that the university will host 21 new and renewed Canada Research Chairs (CRC), valued at $19 million.
Two of the Chairs were awarded to UHN scientists:
Dr.
Rama Khokha
, Senior Scientist at Princess Margaret Cancer Centre, received a Tier 1 CRC in Adult Tissue Stem Cell Niches. Dr. Khokha is internationally recognized for her work in breast cancer and bone cancer—in particular the role of adult stem cells in tumour behaviour, the interaction of tumour cells with the surrounding environment and the development of cutting-edge genomics tools for cancer gene discovery.
Dr.
Jason Fish
, Senior Scientist at the Toronto General Hospital Research Institute, received a renewal of his Tier 2 CRC in Vascular Cell and Molecular Biology. Dr. Fish continues to distinguish himself as an internationally recognized authority on the regulation of how endothelial cells—cells that line blood vessels—behave and function. 
Congratulations to Drs. Khokha and Fish!