Home page Description:
Read the latest bi-monthly newsletter that highlights advancements from UHN researchers.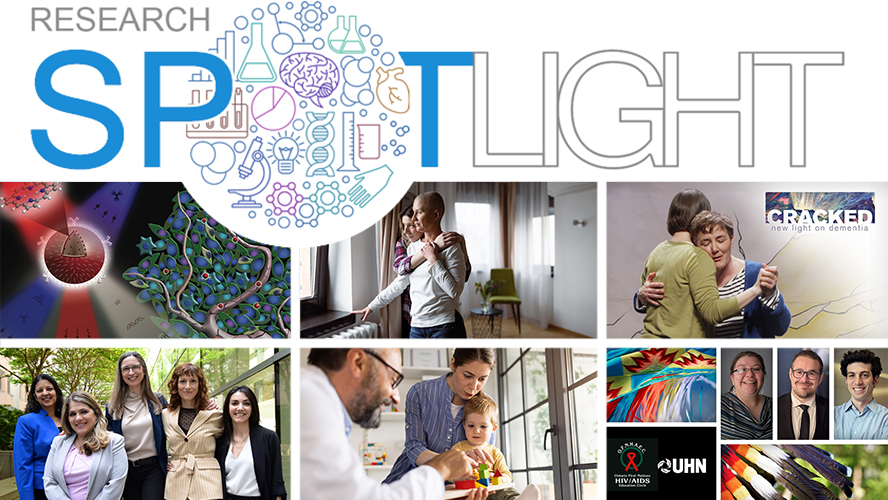 Welcome to the latest issue of Research Spotlight.
As Canada's largest research hospital, UHN is a national and international source for discovery, education and patient care. This newsletter highlights top research advancements from over 5000 members of TeamUHN—a diverse group of trainees, staff, and principal investigators that conduct research at UHN.
Stories in this month's issue:
● Eliminating Hepatitis C in Canada: Study aids hepatitis C elimination efforts by identifying care gap in First Nations peoples.
● An Unexplored Mechanism: Study identifies a key cause of abnormal neuron development in 15q13.3 microdeletion syndrome.
● Using the Arts to Reduce Stigma: Study reveals how a film can improve quality of life for those living with dementia.
● A Gut Reaction to Antibiotics: Study links exposure to antibiotics before cancer immunotherapy with worse overall survival.
Read these stories and more online here. To read previous issues, see the newsletter archive.