Home page Description:
Read the latest bi-monthly newsletter that highlights advancements from UHN researchers.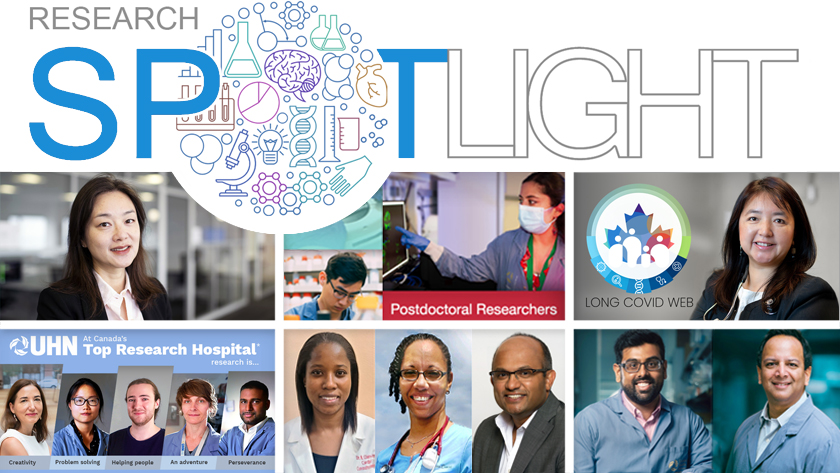 Welcome to the latest issue of Research Spotlight.
As Canada's largest research hospital, UHN is a national and international source for discovery, education and patient care. This newsletter highlights top research advancements from over 5000 members of TeamUHN—a diverse group of trainees, staff, and principal investigators that conduct research at UHN.
Stories in this month's issue:
● Giving Cues: Researchers are studying whether mixed reality technology can help individuals with dementia.
● Global Impact for a Healthier World: UHN's electrophysiologist training program makes a difference in Jamaica and Saint Lucia.
● Protein-Level Insights: Study digs deeper than genes by analyzing protein interactions associated with autism.
● Quick to Help: Artificial intelligence system tailors resources to members of online cancer support groups.
Read these stories and more online here. To read previous issues, see the newsletter archive.