Home page Description:
Read the latest bi-monthly newsletter that highlights advancements from UHN researchers.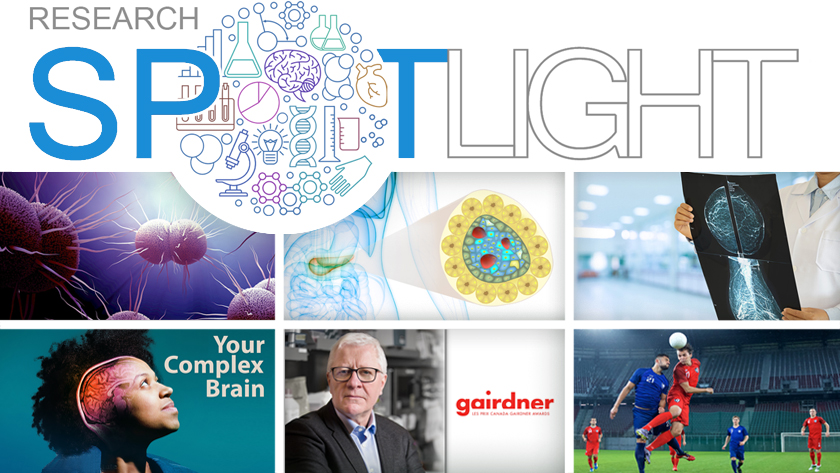 Welcome to the latest issue of Research Spotlight.
As Canada's largest research hospital, UHN is a national and international source for discovery, education and patient care. This newsletter highlights top research advancements across UHN and from over 1000 researchers appointed at our institutes.
Stories in this month's issue:
● Connecting the Dots on Disease: Researchers link IgA nephropathy to the bacterium Neisseria found in the throat and tonsils.
● One Less Roadblock: Method improves safety of type 1 diabetes cell therapy aimed at eliminating need for insulin.
● Game Changing: Study reveals new blood biomarkers that could help identify acute brain injury in soccer.
● Better Care Through Better Processes: Researchers identify opportunities to expand the roles of medical radiation technologists.
Read these stories and more online here. To read previous issues, see the newsletter archive.