Home page Description:
Read the latest bi-monthly newsletter that highlights advancements from UHN researchers.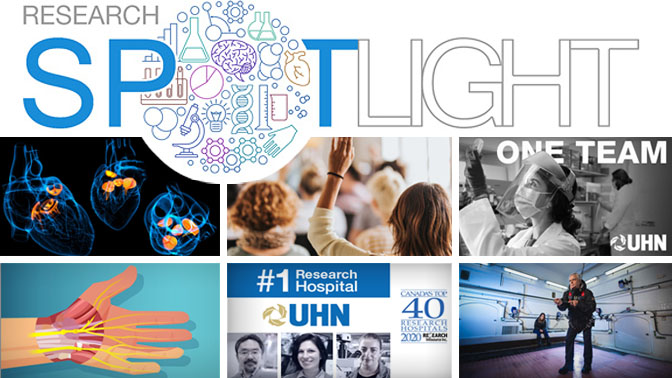 Welcome to the latest issue of Research Spotlight.
As Canada's largest research hospital, UHN is a national and international source for discovery, education and patient care. This newsletter highlights top research advancements across UHN and from over 1,100 researchers appointed at our institutes.
Stories in this month's issue:
● Getting a Grip: Lab-tested winter footwear significantly reduces slips and falls outdoors
● The Way to Your Heart: Study sheds light on how the earliest heart cells form during embryonic development
● In a Class of Their Own: Patient education classes offered before treatment help prepare participants for chemotherapy
● Well in Hand: Study explores how the brain restores hand function after a hand transplant
Read these stories and more online here. To read previous issues, see the newsletter archive.