Home page Description:
Read the latest bi-monthly newsletter that highlights advancements from UHN researchers.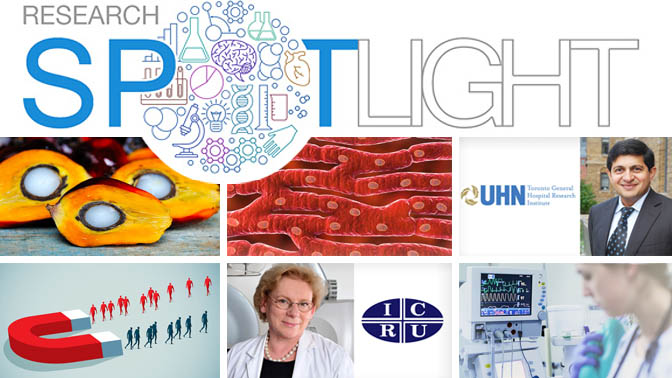 Welcome to the latest issue of Research Spotlight.
As Canada's largest research hospital, UHN is a national and international source for discovery, education and patient care. This newsletter highlights top research advancements across UHN and from over 1000 researchers appointed at our institutes.
Stories in this month's issue:
● A Fat that Fights Infection: Study reveals how the saturated fat palmitic acid helps the immune system fight infections.
● Clearing the Air for Recovery: New approach found that can be used to predict which patients will recover after being on a ventilator.
● Closing the Gap: A novel conductive biomaterial helps damaged hearts beat normally by reconnecting healthy tissue.
● Take a Load Off: New study finds a way to ease the demand for MRI scans for prostate cancer screening.
Read these stories and more online here. To read previous issues, see the newsletter archive.