Home page Description:
Read the latest bi-monthly newsletter that highlights advancements from UHN researchers.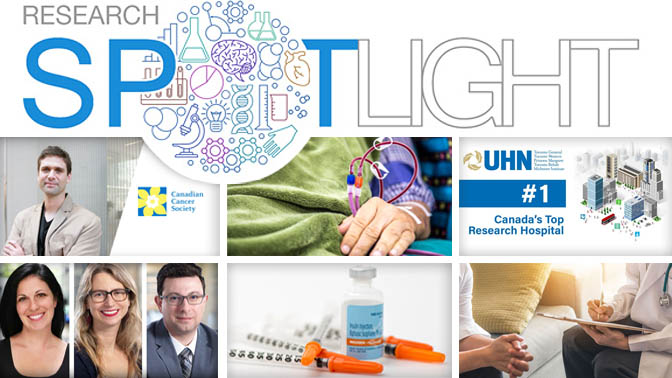 Welcome to the latest issue of Research Spotlight.
As Canada's largest research hospital, UHN is a national and international source for discovery, education and patient care. This newsletter highlights top research advancements across UHN and from over 1000 researchers appointed at our institutes.
Stories in this month's issue:
● The Language of Health: For certain conditions, patients with limited English proficiency may be readmitted more often.
● Home Advantage: Study finds that home dialysis is linked to lower healthcare costs and better patient outcomes.
● Making Cells to Treat Diabetes: Researchers identify an improved strategy to help make more insulin-producing cells in the lab.
● UHN: #1 Research Hospital in Canada: RE$EARCH Infosource Inc. releases its annual ranking of Canada's Top 40 Research Hospitals.
Read these stories and more online here. To read previous issues, see the newsletter archive.