Home page Description:
Dr. Vinod Chandran received the 2017 Young Investigator Award.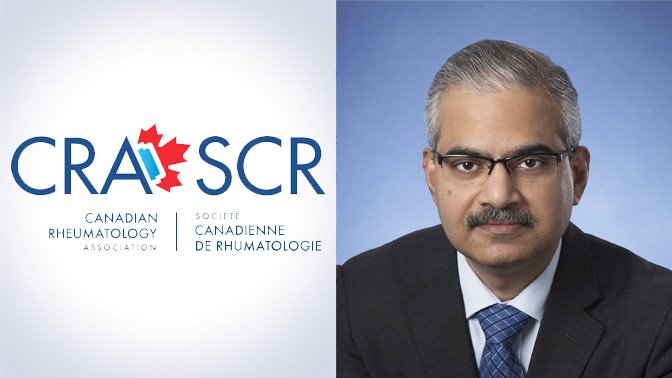 Announced on Mar 15, 2017
Krembil Affiliate Scientist Dr.
Vinod Chandran
recently received the Canadian Rheumatology Association's
Young Investigator Award
.
The Award is presented annually to a standout researcher who has made significant research contributions in the area of rheumatology. Also, the peer-selected award is presented to new investigators that have been independent researchers for no more than seven years.
Dr. Chandran's laboratory focuses on developing biological markers and innovative early detection diagnostics for psoriatic arthritis—an inflammatory arthritis that causes joint pain, swelling and damage.
To read more, click
here
.