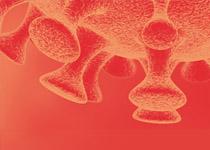 The Canada Research Continuity Emergency Fund (CRCEF) was announced on May 15, 2020, as part of the Government of Canada's COVID-19 Economic Response Plan. At UHN, distribution of these funds is guided by equity, diversity and inclusion principles.
Canada Research Continuity Emergency Fund (CRCEF) Overview

On May 15, 2020, the Government of Canada announced $450 million in funding, through the Canada Research Continuity Emergency Fund (CRCEF), as part of its COVID-19 Economic Response Plan. This temporary funding program was established with two main objectives:
To provide wage support to universities and health research institutes, both of which are ineligible to the Canada Emergency Wage Subsidy (CEWS), to help retain research personnel during the COVID-19 pandemic ($325 million).
To support extraordinary incremental costs associated with maintaining essential research-related commitments during the COVID-19 pandemic and ramp-up to full research activities as physical distancing measures are eased and research activities resume ($125 million).
CRCEF is a tri-agency program and is administered by the Social Sciences and Humanities Research Council (SSHRC) on behalf of the three federal research funding agencies: the Canadian Institutes of Health Research (CIHR), the Natural Sciences and Engineering Research Council (NSERC) and SSHRC. The Canada Research Coordinating Committee (CRCC) provides strategic oversight for the program and approves awards. The Tri-agency Institutional Programs Secretariat (TIPS) provides administration. At University Health Network (UHN), the Executive Vice-President, Science and Research is responsible for managing the distribution of CRCEF funds and ensuring that the requirements of the program are followed.
Click on the following headings to learn more about the program:
The University of Toronto & Affiliated Health Care Institutions Benefiting from CRCEF

The Toronto Academic Health Science Network (TAHSN), which comprises the University of Toronto and its affiliated hospitals/research institutes, undertakes a significant proportion of Canada's academic research activity. TAHSN institutions have been severely impacted by COVID-19, and are deeply appreciative that the Government of Canada has recognized and addressed this negative impact by creating the CRCEF program.  This funding will help all TAHSN members, including UHN, maintain staff and essential activities during the pandemic-related slowdown, interruption and ramp-up to full research operations.

The following TAHSN affiliated health care institutions are benefitting from CRCEF:

University of Toronto
Baycrest Centre for Geriatric Care
Centre for Addiction and Mental Health
Holland Bloorview Kids Rehabilitation Hospital
North York General Hospital
Sinai Health System
Sunnybrook Research Institute
The Hospital for Sick Children
Trillium Health Partners
Unity Health Toronto
University Health Network
Women's College Hospital

Method of Distribution of CRCEF Funds Across TAHSN Institutions

The CRCEF is being rolled out in three stages. Stages 1 and 2 correspond to the first objective above, with Stage 2 effectively serving as residual support for demonstrated needs in excess of the Stage 1 allocation.

Stages 1 and 2 are directed specifically at wage support for research personnel (graduate students, postdoctoral fellows and other personnel associated with research projects) paid from non-governmental sources (e.g., philanthropic funds, industry-sponsored trials).

Stages 1 and 2

Upon confirmation by TIPS of program specifications for the CRCEF program, the University of Toronto and its Toronto Academic Health Science Network (TAHSN) affiliated institutions moved quickly to establish discussion tables to ensure coordination and consistency in responding to this important opportunity. TAHSN established a CRCEF Steering Committee, comprising representatives of the twelve hospital research institutes and the University, complemented by a TAHSN CRCEF Data Working Group, comprising financial/research operations representatives of each of the twelve institutions. Each group is diverse in its make-up and all members of each group have undertaken unconscious bias training.

The University of Toronto, in collaboration with the Steering Committee and  Data Working Group, undertook analysis to determine "notional allocations" across the 12 institutions, using to the full extent possible the Canadian Association of University Business Officers (CAUBO)-informed formula/data applied by TIPS in determining the TAHSN Stage 1 allocation of $41.6M. The allocations and supporting data were shared with all affiliates. Open and transparent exchange of information has been a cornerstone of engagement throughout the process, consistent with the approach to all matters of shared interest over many years. Together, and in consultation with TIPS, the 12 institutions confirmed a common approach to determining CRCEF-eligible funding sources and FTE.

Given the timing of the receipt of the Stage 1 payment by TIPS to the University of Toronto, all twelve institutions, including UHN, were able to complete their Stage 1 and 2 eligible wage subsidy analyses, rendering data regarding the eligible head count and wage subsidy expense for both Stages 1 and 2. This enabled the University of Toronto  to clarify the exact amounts required at each Stage for each institution. In a few cases, institutions required less than the CAUBO-informed Stage 1 amount, which was reallocated on a pro-rata basis to those institutions that required additional funds beyond the CAUBO-informed allocations. These actuals (and projections to 29 August 2020) were entered on the Convergence Portal confirming our shared need for the full $41.6M allocated to the TAHSN system in Stage 1, and an additional $9M sought through Stage 2. The University of Toronto has entered into an inter-institutional agreement with UHN and each of the other affiliated hospitals/research institutes to enable transfer of funds upon receipt from TIPS.

Stage 3

Funding for this stage of CRCEF support will follow the same principles and processes as in Stages 1 and 2. Details related to Stage 3 will be provided at a later date.

Equity, Diversity & Inclusion Strategy for Allocating CRCEF Funds at UHN

UHN is deeply committed to championing equity, diversity, inclusion and accessibility in our learning, research, work and service environments and strives to embed these values in all of its activities and decision-making processes.

As part of its CRCEF decision-making process, UHN established a CRCEF Advisory Committee (CAC)—comprising the Executive Vice-President, Science and Research; Director, Research Strategy; Director, Research Financial Services; and various research leaders—to oversee the institutional approach to allocation of CRCEF funding. The committee comprises diverse and representative individuals from UHN's seven research institutes and includes members from different equity-seeking groups. The committee also includes a Human Resources Research Equity Advisor who is part of UHN's Research EDI Advisory Committee. To ensure EDI best practices, the EDIAC was consulted during the CRCEF decision-making process.

UHN's strategy for EDI in the allocation of CRCEF funds incorporates a number of EDI principles, including the following:

Internal communications regarding the opportunity use inclusive language and highlight UHN's commitment to EDI in managing CRCEF funds;
Personnel involved in managing the allocation of CRCEF funds are required to complete unconscious bias training;
Decision-making processes recognize and value research that is non-traditional or unconventional, based in Indigenous ways of knowing, outside the mainstream of the discipline, or focused on issues of gender, race or minority status. This is achieved through several measures including multidisciplinary CAC membership that includes knowledge in a range of fields;
Decisions are not negatively affected by a researcher's inability to work during the pandemic due to child/family care or increased risk related to exposure to COVID-19; and
The CAC reviews all processes and supporting documentation, to ensure that processes were robust, transparent and that all potential beneficiaries were treated equitably.

CRCEF Eligible Expenses and Reimbursement Process

Stages 1 and 2 funds must be used exclusively for wage support for research personnel paid from institution held-research accounts whose salaries were adversely affected by COVID-19 and who are paid in whole or in part by non-governmental sources. CRCEF support can provide up to 75 per cent of eligible research personnel's salaries/wages, to a maximum of $847/week for up to 12 weeks per individual, within the eligibility period of March 15, 2020 to August 29, 2020.

UHN recognizes that research personnel are often paid from multiple sources, and only a portion of these funds may be non-governmental. In some cases, funding sources (e.g., MITACS) are themselves combinations of governmental and non-governmental entities. In these cases, only the portion of non-governmental salaries/wages are eligible for CRCEF support.

The Office of the Executive Vice-President Science and Research is coordinating with the CAC to facilitate the equitable disbursement of CRCEF funds and to assess institutional needs for Stage 3.
UHN Contact for CRCEF Program Compliance
At UHN, ultimate responsibility for the CRCEF program rests with the Executive Vice-President, Science and Research. The Senior Director of Research Financial Services and the Director of Research Strategy (
EVPSR.office@uhnresearch.ca
) are accountable to the Executive Vice-President, Science and Research for implementation of the program at UHN.