Home page Description:
Suranga Fernando is the new Senior Director, Finance – Research Financial Services (RFS)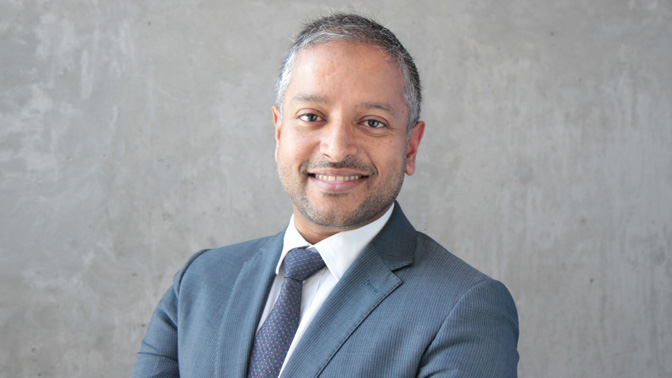 Announced on Mar 2, 2018
After an extensive search led by an executive recruitment firm, Suranga Fernando has been appointed to the role of Senior Director, Finance – Research Financial Services, at UHN. He will be taking over from Peggy McGill, who retired in December 2017, after an illustrious career as a senior financial leader in the health care sector for over 24 years.
Suranga holds a BSc in Finance and Accounting from the University of London, and is a Chartered Management Accountant. He has a wealth of experience in health care, having worked in progressive financial leadership roles at some of Canada's leading clinical, research and academic hospitals, including CAMH, and SickKids. Suranga joined UHN in 2013, as Director of Finance for JDMI and was responsible for delivering financial strategies for the Diagnostics portfolio. During his time with JDMI, he provided senior leadership to the Finance function, Business Intelligence portfolio and the Research Office. Some notable achievements include: enhancing and developing JDMI's business intelligence program, spearheading the first phase of medical supplies price renegotiations with vendors, and leading the extensive transformation of JDMI's Research Office into a sustainable business.
Suranga also has significant industry experience with Deloitte in the UK, which included business assurance, audit and forensic accounting. This experience, together with his enthusiasm, energy and commitment to health care has equipped him to take on the challenges and opportunities at Canada's largest research hospital.
He will be assuming his new post on March 15, 2018 and can be reached at his UHN email address (ie, firstname.lastname [at] uhn.ca).