Home page Description:
The Marathon of Hope Digital Health & Discovery Platform receives $50 million.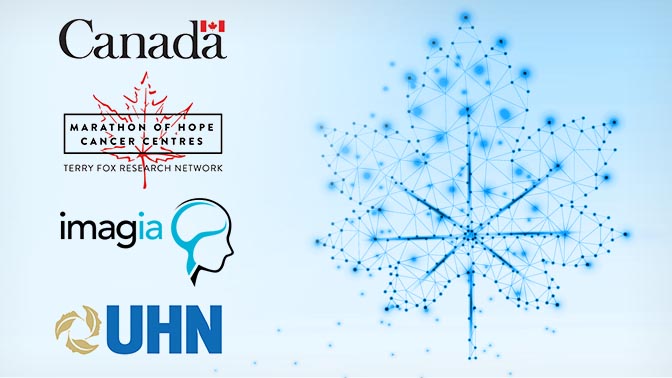 On May 23, 2019, the federal government announced that the Digital Health & Discovery Platform (DHDP) will receive $50 million through Innovation, Science and Economic Development Canada's Strategic Innovation Fund. Co-led by the Terry Fox Research Institute and the artificial intelligence (AI) company Imagia—with UHN as a major partner—the pan-Canadian platform will bring together the best minds in cancer precision medicine and AI to establish a world-leading innovation framework that will advance research and enable collaborations across the country.

UHN was deeply involved in the preparation of the proposal along with the Terry Fox Research Institute and Imagia. DHDP will build upon the Terry Fox Marathon of Hope Cancer Centres Network, of which Princess Margaret Cancer Centre is a founding partner. This network forms the foundation for DHDP's vision to advance the intelligent use of digital information towards realizing precision medicine. The Techna Institute will lead the open-source software development and change management initiatives to integrate these technologies in member hospitals.

DHDP comprises 97 organizations, including research hospitals, AI institutes, not-for-profits, venture capital, the private sector, charities and NGOs. While cancer will be the first disease area for the DHDP, the structure is broadly applicable and future plans will incorporate research on other major diseases.