Home page Description:
For a limited time, 'Research at UHN' branded jackets are available. Reserve yours today!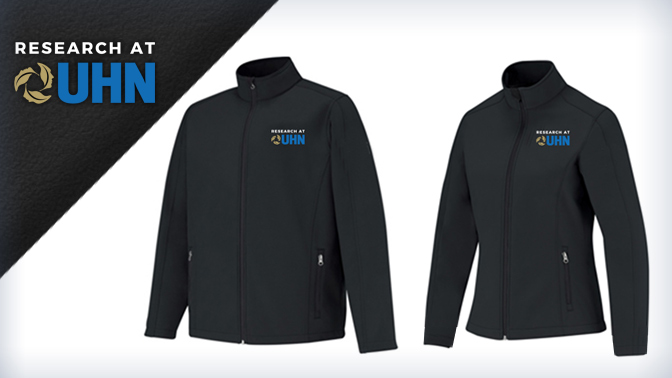 Announced on Feb 19, 2019
Stay warm this winter while showing the world that you are proud to be part of Canada's largest research hospital—where science, research and learning converge to improve health care.
To reserve your Research at UHN jacket, email www@uhnresearch.ca by March 6, 2019 with your name, contact details and order details (number of jackets and sizes).
Jackets are $45 each, inclusive of tax and shipping, and available in a variety of sizes (Women XS to 3XL; and Men S to 5XL—see sizing charts below).
These three-layer bonded softshell jackets are black in colour and feature an embroidered 'Research at UHN' logo in white, gold and blue. They are made of anti-pill microfleece and are stretchable, waterproof, wind resistant and fully breathable.
Thousands of people at UHN are involved in research and are committed to accelerating discovery and innovation. Wearing a 'Research at UHN' jacket is one small way to show others that we are in it together to achieve our aim of A Healthier World.