Home page Description:
Dr. Haibe-Kains receives prestigious award from the Canadian Cancer Society.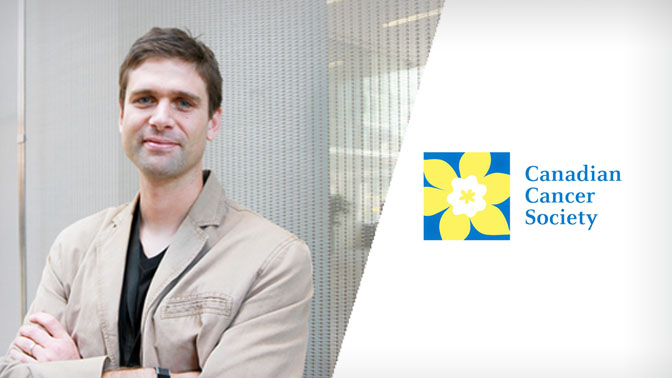 Princess Margaret (PM) Cancer Centre Senior Scientist Dr. Benjamin Haibe-Kains is this year's recipient of the Bernard and Francine Dorval Prize from the Canadian Cancer Society. The award recognizes early career investigators who have made significant advances in increasing our understanding of cancer and how to treat it.   
Dr. Haibe-Kains has established himself as a pioneer in cancer bioinformatics and has modernized methods that are used for the analysis of massive pharmacogenomic data. His innovative work has led to the development of open-source approaches to curate, integrate and analyze high-dimensional cancer pharmacogenomic data, resulting in new predictive models for patient survival and therapy response.
At PM, Dr. Haibe-Kains serves as the Chair of the Computational Biology and Medicine Program and is the Scientific Lead of the Data Science Program. He has authored over 150 peer-reviewed publications that have garnered over 16,000 citations, and has delivered invited talks at nearly 100 conferences, workshops and academic institutions worldwide.  
Congratulations Dr. Haibe-Kains!