Home page Description:
Read the Office of Research Trainees (ORT) newsletter, which highlights trainee life at UHN.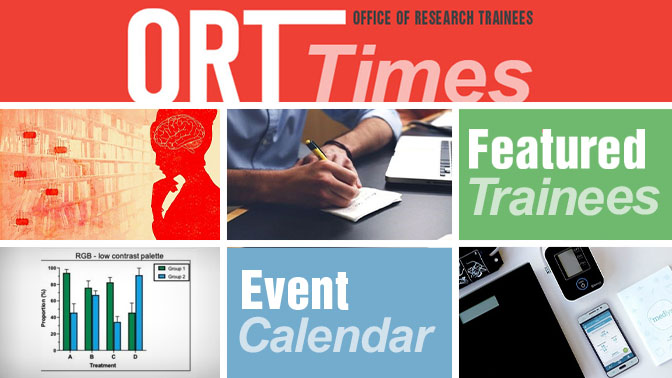 The UHN Office of Research Trainees (ORT) is proud to announce the release of the latest issue of The ORT Times!
The ORT Times is UHN's monthly trainee-focused newsletter. It highlights news and editorials about trainee life, articles to help developing researchers get the most out of their training experience at UHN, tips on career development, and research training opportunities within and outside of UHN.
See below for a list of this issue's feature stories:
● How to Hack Your Memory: Ancient techniques that can change your brain and make memorizing a breeze.
● Shades of Accessibility: Colour schemes for figures and images can influence who can see and interpret them.
● Writing Fellowship Applications: Writing a strong application involves an idiosyncratic style that eschews modesty.
● eHealth Innovation @ UHN: A look into one of the gamechangers in healthcare technology.
To see past issues of The ORT Times, please visit ORT's website.