Home page Description:
Read the Office of Research Trainees (ORT) newsletter, which highlights trainee life at UHN.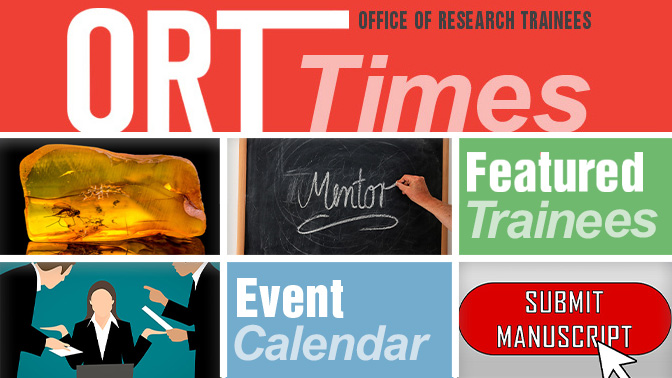 The UHN Office of Research Trainees (ORT) is proud to announce the release of the latest issue of The ORT Times!
The ORT Times is UHN's monthly trainee-focused newsletter. It highlights news and editorials about trainee life, articles to help developing researchers get the most out of their training experience at UHN, tips on career development, and research training opportunities within and outside of UHN.
Feature Stories:
● The Viruses Within from Joe Walton
● Supervising an Undergraduate Student from Laura Aronoff
● Working with Multiple Supervisors from Scott Rich
● Submitting a Manuscript from Tyler Saumur
Featured Trainees: Angela Sekely from Princess Margaret Cancer Centre and Mi Lai from Toronto General Hospital Research Institute are featured this month!
Read and download the full issue now!
To see past issues of The ORT Times, please visit ORT's website.