Home page Description:
Read the Office of Research Trainees (ORT) newsletter, which highlights trainee life at UHN.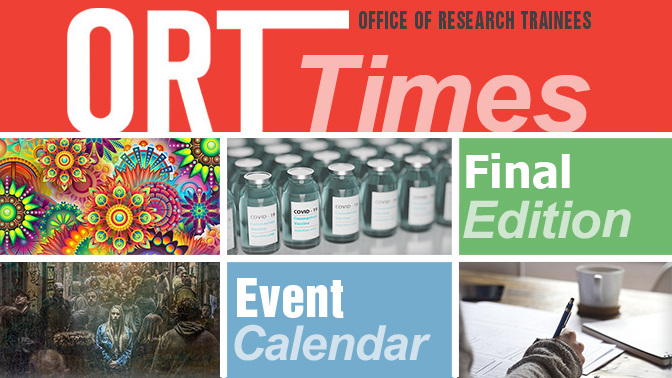 The UHN Office of Research Trainees (ORT) is proud to announce the release of the latest issue of The ORT Times!
It is bittersweet for us to announce that this month's edition of the UHN ORT Times will be our last. With every end comes a new beginning, and we are excited about this new chapter where the ORT will focus on more timely and rapid communications, including bi-weekly email updates and utilizing social media. Using these platforms, we will continue to share helpful content including career development workshops, research training opportunities within and outside of UHN, and trainee and alumni spotlights.

We look forward to connecting with you on Twitter and LinkedIn or by email at ort.admin@uhnresearch.ca.

Since our inaugural edition of the ORT Times in November 2011, the ORT Times has served as a monthly email e-newsletter for UHN trainees and the research community as a whole. To view past issues of the ORT Times, please visit uhntrainees.ca.

Feature Stories:
The Revival of Psychedelic Research from Joe Walton
From Gene to Vaccine from Laura Aronoff
Avoiding Social Media Traps from Scott Rich
Three Tips to Write More Efficiently from Tyler Saumur
Read and download the full issue now!
To see past issues of The ORT Times, please visit ORT's website.