Home page Description:
UHN remembers a former chair of the Research Ethics Board and champion of clinical research.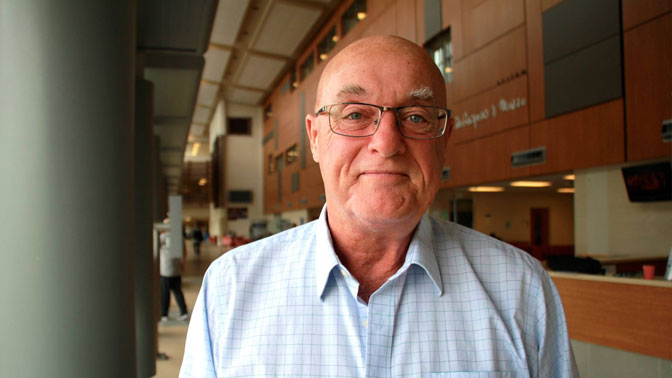 Dr. Ron Heslegrave, who chaired the Research Ethics Boards at UHN from 1999 to 2010, passed away on June 30, 2020.
Dr. Heslegrave was a leading researcher in research ethics who was dedicated to developing new models of ethics review oversight and processes for protecting and informing participants of research. His remarkable career in this field spanned more than 25 years in various roles at prominent organizations—including the inaugural Executive Director of Clinical Trials Ontario (a government-supported initiative that had the mandate to make the Province of Ontario a preferred location for global clinical trials) and Chief of Research of the William Osler Health System. His renown was evidenced by numerous scientific publications, as well as participation in several national and international panels and task forces. Moreover, he advised agencies such as the Canadian Institutes of Health Research, the National Institutes of Health, Oxford University and the Wellcome Trust on ethical best practices.
During his time at UHN as Chair of the Research Ethics Board, Dr. Heslegrave oversaw the review of thousands of research studies. He implemented many changes to improve the quality and ethics of research at UHN, such as creating UHN's third (oncology) board. He also became the inaugural Chair of the Ontario Cancer REB (OCREB) in 2003. 
Dr. Heslegrave will be remembered most by those who knew him as someone who always took the time to listen and offer advice; as well, he will be remembered for his intense passion for the ethical conduct of research.
A research fund celebrating Dr. Heslegrave's legacy has been set up at the William Osler Foundation, to which his family has asked that donations be directed: