Home page Description:
Dr. Gospodarowicz to be presented with two prestigious honours for cancer research leadership.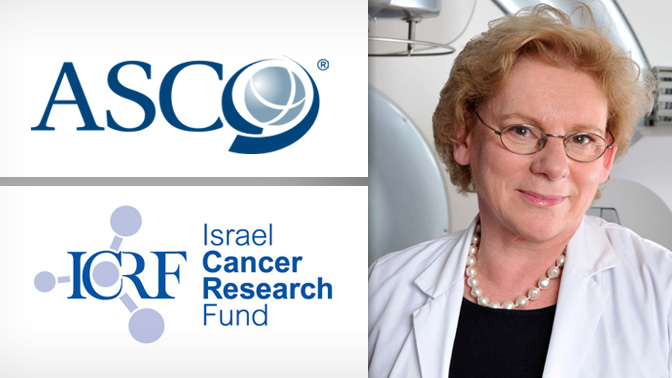 Announced on May 5, 2017
Dr. Mary Gospodarowicz, the Medical Director of Princess Margaret (PM) Cancer Centre, has won an Israel Cancer Research Fund's Wendy Lack Women of Action Scientific Award and the American Society for Clinical Oncology (ASCO)'s Women Who Conquer Cancer Mentorship Award.
The Wendy Lack Women of Action Scientific Award "recognizes outstanding individuals who have made a difference through their achievements, leadership and dedication in the business, medical and philanthropic communities, bringing the very best standards of life to our society." It will be presented at the Women of Action Luncheon to be held in April 2017, where she will join three other Women of Action honourees who have been recognized for their contributions to the areas of business, community/philanthropy and inspiration.
The ASCO Women Who Conquer Cancer Mentorship Award honours "extraordinary female leaders in oncology who have both excelled as mentors and demonstrated outstanding commitment to the professional development of women colleagues as clinicians, educators, and researchers in oncology." Dr. Gospodarowicz is one of two recipients of this year's award, and she is being honoured for her many leadership roles—within and outside of PM—through which she has promoted cancer research and mentor women colleagues in cancer care, research and education.
Congratulations to Dr. Gospodarowicz for these two outstanding recognitions.