Home page Description:
Federal government announces historic funding to support pan-Canadian cancer research network.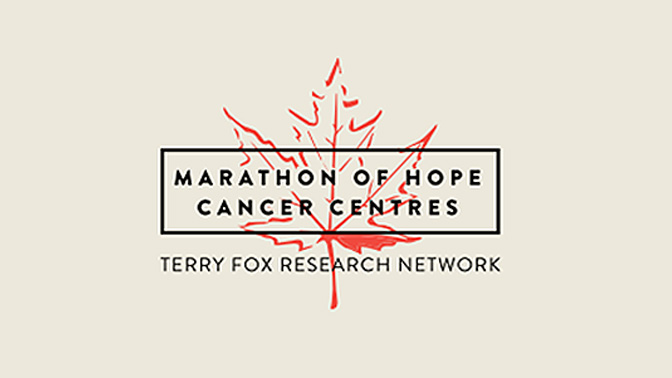 Announced on Mar 22, 2019
This week's federal budget included $150 million in funding over the next five years to support the creation of the Marathon of Hope Cancer Centres—a vision shared by the Terry Fox Research Institute (TFRI), the Princess Margaret Cancer Centre and a number of other Canadian cancer research centres. 
The Centres are named to honour Terry Fox, who embarked on a cross-Canada run called the Marathon of Hope to raise money and awareness for cancer research. 
The network partners plan to share data, harmonize resources and apply new technologies, such as genomics and artificial intelligence, to accelerate the development and adoption of precision medicine across Canada. Similar networks operate in many other countries, including the US and Europe. 
"This is the culmination of three years' work and an initial pilot project that began two years ago at the Princess Margaret in collaboration with the BC Cancer Agency," says Dr. Brad Wouters, UHN's Executive Vice President, Science and Research, who was in Ottawa for the tabling of the budget on Wednesday. "It is an opportunity to better integrate scientific discoveries and clinical research, and to accelerate the delivery of precision medicine to every cancer patient."