Home page Description:
TGHRI Senior Scientist Dr. Walmsley appointed to the prestigious Order of Canada.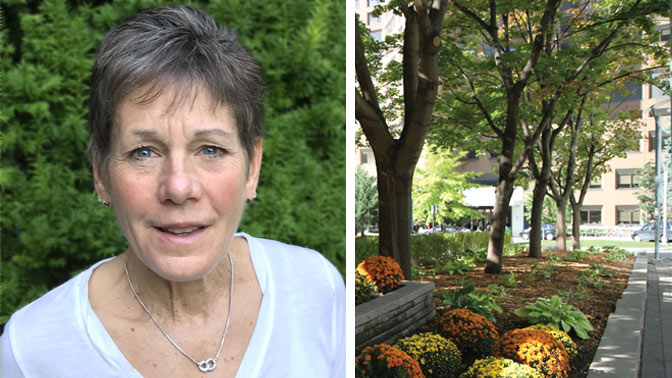 Announced on Jul 14, 2017
Dr. Sharon Walmsley, TGHRI Senior Scientist and Assistant Director of UHN's Immunodeficiency Clinic, was among 99 new appointments to the Order of Canada made by Governor General David Johnston.
She will receive her insignia at a ceremony in Ottawa later this year.
Dr. Walmsley, who was made a Member of the Order of Canada, was cited "for her advancement of HIV/AIDS research that has led to a broader understanding of the disease's effects on women as well as to improved treatment options."
Dr. Walmsley has made a profound difference in the care of people living with HIV. She has been part of more than 200 HIV clinical trials. She has spearheaded the evaluation and introduction of new antiretroviral therapies for people living with HIV, helped shape national and international treatment guidelines for the earlier initiation of HIV antiretroviral therapy, and led in establishing treatment standards and protocols for women living with HIV.
Her current work focuses on co-infection between HIV and other viral infections including hepatitis C, hepatitis B and herpes simplex virus.
The Order of Canada recognizes outstanding achievement, dedication to the community and service to the nation; 2017 marks the 50th anniversary of the Order. Close to 7,000 people from all sectors of society have been invested into the Order since its creation in 1967.
A full list of the 99 new appointments can be viewed here.