Home page Description:
UHN spin-off company launches to expand cancer immunotherapy to more patients.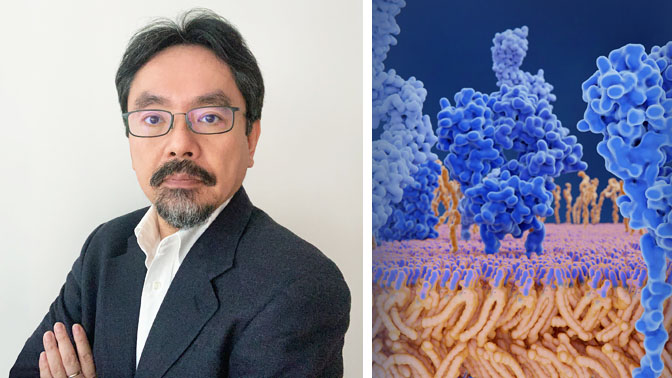 A new cancer biotechnology company, TCRyption Inc., has been launched based on innovative findings from the Princess Margaret Cancer Centre (PM).
TCRyption Inc. emerges from the groundbreaking T-cell immunotherapy technologies created by PM Senior Scientist Dr. Naoto Hirano. The company was founded by Dr. Hirano along with pioneers of the T-cell and cancer fields, Drs. Tak Mak and Mark Davis.
The technology developed by Dr. Hirano belongs to a branch of cancer immunotherapy known as a T-cell receptor (TCR)-based adoptive cellular therapy which helps to stimulate the body's own immune response to destroy cancer cells. Unfortunately, the effectiveness of this therapy is dependent on the HLA type of the patient (ie, the presence of certain immune molecules, of which there are many types that vary between patients). Due to this constraint, current therapies are generally effective for only a small patient group.
Dr. Hirano has overcome this problem through the development of a methodology that can generate an effective personalized therapeutic regimen for any patient's HLA type regardless of its frequency—an innovation that will greatly expand treatment options and the groups of patients that can benefit from them.
"We are very pleased to announce the launch of TCRyption today; such innovative biotech partners embrace the power of immunity to fight cancer but also recognize that many current TCR-based applications will benefit only some patients. Our methodology at TCRyption allows us to bolster precision medicine for all patients and is an important part of helping us move forward together in our common goal to conquer cancer," says Dr. Naoto Hirano.
With early support from the Princess Margaret Cancer Centre Innovation Acceleration Fund for developing the technology, company creation activities were led by UHN's Technology Development & Commercialization team (TDC) and TIO Bioventures with an initial $10 million in seed financing to advance the innovation so that it can help patients.
"We are thrilled to have TCRyption launched with the core facilities located right here in Toronto with some of the biggest names and pioneers in cancer immunology as part of the team," says Mark Taylor, Director of UHN's TDC.
To learn more about TCRyption Inc., please view the news release here. To read about recent and related findings from Dr. Hirano, published in the journal eLife, click here.