Home page Description:
UHN endorses a bold new initiative to support equity, diversity and inclusiveness.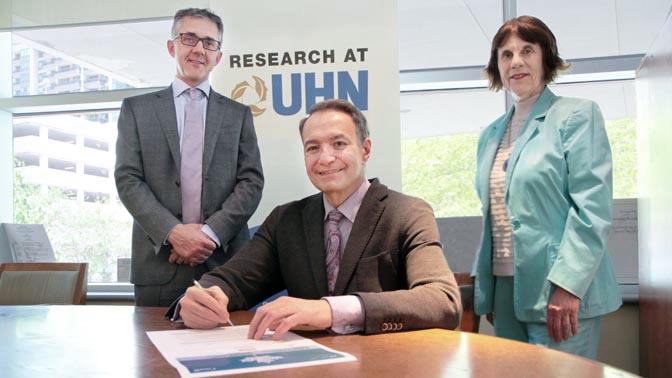 The Dimensions charter was created by the Government of Canada under the guidance of the Honourable Kirsty Duncan, Minister of Science and Sport. The charter aims to break down systemic barriers that prevent the participation of underrepresented and disadvantaged groups in the research community, so that it more closely resembles the diversity of the Canadian population.
"One of UHN and Toronto's strengths is the diversity that is found here. Through our commitment to champion diversity, we benefit from new perspectives and ideas. These in turn, enrich our ability to develop creative and innovative approaches to deliver exemplary patient care, research and education," says Dr. Wouters.
The charter closely aligns with UHN's existing
Commitment to Equity, Diversity & Inclusion statement
. This statement pledges UHN to "value the inherent worth of every person" and all of our differences, including age, ancestry, disability, gender expression, gender identity, race, religion and sexual orientation. It also commits UHN to recognizing the "rights, respect, trust, co-operation, and partnership with First Nations, Inuit and Métis peoples", and to championing the "inclusion, diversity, equality, equity and accessibility in the learning, work and service environments".
Dr. Smith adds, "This is an important step forward in UHN's commitment to fostering diversity. It will help us to better recognize privileges and barriers that different groups face and enable us to work towards providing everyone access to the same opportunities. By more meaningfully engaging with our community, we will be able to make better decisions as we advance our vision of A Healthier World."