Home page Description:
Dr. John Dick to receive prestigious national prize for his seminal work in leukemia.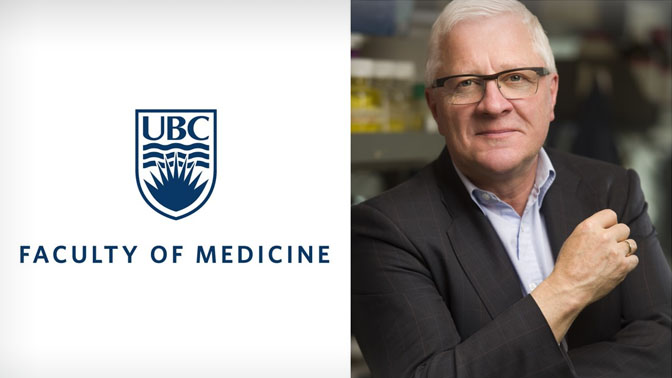 Dr. John Dick, Senior Scientist at Princess Margaret Cancer Centre is this year's recipient of the Dr. Chew Wei Memorial Prize in Cancer Research administered by the University of British Columbia (UBC) Faculty of Medicine.
The award is presented annually to a Canadian physician or scientist who has made outstanding contributions toward the development of anti-cancer therapies. Valued at $50,000, the Dr. Chew Wei Memorial Prize in Cancer Research is among the most esteemed honours granted by a Canadian university.
Dr. Dick is internationally recognized for discovering the origins of leukemia through the identification of leukemia stem cells (LSCs)—the first type of cancer stem cells to be isolated and characterized. Since this landmark discovery, Dr. Dick has continued to advance the field by showing that LSCs are roadblocks to successful therapy and a root cause of relapse. This work has led to many clinical applications including new biomarkers to predict response to therapy as well as new therapeutic strategies for leukemia.
The honour adds to the remarkable list of awards that Dr. Dick has received over his career. His past distinctions include his election as a Fellow of the Royal Society of London, Fellow of the Royal Society of Canada and Fellow of the American Association for Cancer Research Academy. He has also received the William Dameshek Prize and the E. Donnall Thomas Prize from the American Society of Hematology, the KEIO Medical Science Prize from KEIO University in Japan and the Innovation Award from the International Society for Stem Cell Research.
The award will be presented to Dr. Dick at the UBC Faculty of Medicine's National Research Awards Dinner this fall. 
To read more about the prize, click here.