Welcome to The ORT Times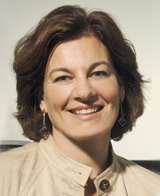 The UHN Office of Research Trainees (ORT) Times is a monthly e-newsletter for UHN trainees that features articles about trainee life, tips on career development, and research training opportunities within and outside of UHN. For additional info and past issues of The ORT Times, go to uhntrainees.ca.


Highlights from the September Issue:

Linda Penn, PhD
Director, UHN Office of Research Trainees (ORT)
Senior Scientist, Princess Margaret Cancer Centre
Upcoming Events and Funding Calendar
Oct 02
Career Opportunity
ORT is recruiting a highly motivated part-time Science Writer to write and edit content for The ORT Times. The successful candidate will be either a graduate student or postdoctoral fellow conducting research at one of the UHN Research Institutes. They will be expected to help generate ideas for content and write one editorial, tutorial or summary of a research paper, per month.
For info: ort.admin@uhnresearch.ca
Oct 10
Workshop
Are you a graduate student or post doc looking for industry career opportunities?...Have you wondered what it takes to run a successful start-up?...Then this session is for you! Come learn about BenchSci, a local start-up company created by PhD students, some of whom trained right here at UHN!

For info, click here.
Oct 24
Workshop
UHN's Office of Technology Development & Commercialization and University of Toronto's Rotman School of Management present a session to discuss current trends in pharmaceutical commercialization, including entry/exit, profitability, employment and R&D spending, alliances, and acquisitions. This session will be conducted by Professor Will Mitchell, Professor of Strategic Management at Rotman.

For info, click here.