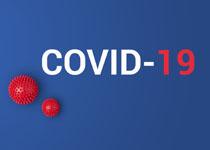 A list of current research projects on COVID-19 at UHN
Researcher
Description of Clinical Research
Opportunities for Collaboration
Deepali Kumar (PI; Lead: UHN)
RESPECT: A research platform to screen and protect health care workers at UHN
 
Jeff Kwong (Co-I; Lead: Sunnybrook)
Understanding the effects of public health outbreak control policies and implementation on individuals and communities: a path to improving COVID-19 policy effectiveness
 
Patrik Rogalla (PI; Lead: UHN)
Novel diagnostic tools and imaging strategies for early detection and surveillance of COVID-19 in the lung using artificial intelligence
The study team is welcoming scientists to help build the AI model; radiologists for image annotation to establish the best possible ground truth on X-ray, dual-energy X-ray and CT, including thoracic tomograms; and biostatisticians. We also welcome our highly skilled technologists, coordinators and managers who are willing to help with patient recruitment, scanning and guidance. We will share data to support other researchers in our joint effort to develop robust and efficient countermeasures to reduce the impact of COVID19 on our patients, staff and society on the whole.
Kevin Kain and Megan Landes (PI; Lead: UHN)
HEROs PrEP study: Pre-exposure prophylaxis with hydroxychloroquine in health care workers
 
Eddy Fan (Regional PI; Lead: University of Queensland)

ECMOCARD: An international, prospective observational study of COVID-19 patients requiring mechanical ventilation or ECMO

 
Steven Friedman (PI; Lead: UHN)
SAVE-CoV  Saliva Assay for Viral Examination - SARS-CoV-2: A Pilot Study. This pilot study seeks to assess the sensitivity of saliva testing for SARS-CoV-2 amongst patients who present to a SARS-CoV-2 testing centre with fever or respiratory/viral symptoms of 24 hours duration, and to explore non-inferiority to concurrent nasopharyngeal testing for SARS-CoV-2 virus.
 
Allison McGeer

 

Surveillance for meningitis/invasive bacterial diseases and related studies in Metropolitan Toronto/Pell/Durham/Hamilton/Halton/Simcoe/York Regions

 
Heather Ross (PI; Lead: UHN)
Integrating artificial intelligence in the diagnosis and prognosis of patients with COVID-19
 
Bryan Coburn (Site Lead; Lead: University of British Columbia)
CAnadian Trials for COvid (CATCO)
This study will be recruiting at TGH and TWH. As the case numbers increase, additional research staff for recruitment will be needed. If you have research support that can be reassigned to the pool for CATCO and similar studies, please contact us.
Sindhu Johnson (Regoinal Lead; Lead: University of California, San Francisco)
COVID-19 Global Rheumatology Alliance Registry (https://rheum-covid.org/)
This internet-based global registry will capture information about COVID-19 cases among patients with rheumatologic and autoimmune diagnoses. Data will be used to inform efforts aimed at improving treatment of these patients, including management of rheumatic and autoimmune diseases in light of the COVID-19 epidemic; and prevention and treatment of COVID-19 in patients on immunomodulatory medications. If you have these patients and would like to include them in this registry, please contact Dr. Johnson. Our team can to assist with data collection and data entry.
Beate Sander (PI; Lead: UHN)
Modeling COVID-19 healthcare resource utilization and capacity constraints (http://www.covid-19-mc.ca/)
 
Chung-Wai Chow (PI; Lead: UHN)
Non-invasive assessment of respiratory dysfunction as a marker of COVID severity and predictor of outcome. Oscillometry is a new diagnostic tool that provides a comprehensive evaluation of respiratory function and detects physiological dysfunction with high sensitivity.  The test is done with patients breathing normally and can be completed in less than 3 minutes.  Therefore, there is no aerosol generation.

We would ideally like to enrol patients at time of COVID testing and perform the first oscillometry test at this time and conduct follow-up testing under the following situations: 

1. If admitted to hospital  (not needing ICU)– repeat testing at time of discharge and subsequent outpatient follow-up when the overall COVID situation renders these activities feasible; 2. If admitted to hospital and needing ICU – repeat testing upon transfer to ward, at time of discharge, and outpt follow-up; and 3. If not requiring hospitalization, outpatient follow-up when feasible. Health care utilization for all participants will be assessed with ISES database. We welcome researchers and collaborators who are interested and can contribute to the overall project. 

 

Margaret Herridge and Angela Cheung (PIs; Lead: UHN)
Ontario COVID-19 Prospective Cohort Study (OnCoP) with GEMINI and RECOVER Program collaborators. This will be a multi-centre one-year follow-up of COVID-19 patients who are hospitalized in acute care hospitals in Ontario. Our overall objectives are to better understand both short and long-term outcomes in patients and their caregivers, and the predictors of those outcomes. We aim to fully characterize their genetic and clinical risk factors, functional and neuropsychological status, return to work and pattern and cost of healthcare utilization.
 
Anil Chopra (PI; Lead: UHN)
Mixed-methods study to catalogue the experience of emergency physicians for the duration of the pandemic. We will perform a prospective longitudinal survey with Canadian emergency physicians, collecting data on scheduled and unscheduled work hours, illness and COVID-19 infection. This information will be complimented by in-depth qualitative interviews focusing on the experiences of working in the emergency department, changing workload, emotions, stress and coping mechanisms of the physicians. We will develop a conceptual framework which highlights the important challenges faced by emergency physicians during a pandemic. These challenges could be targeted by health policy, hospitals leadership and educationalists to improve future physician pandemic experiences.
 
Shaf Keshavjee (PI; Lead: UHN)
Rapid Diagnostics to Risk-Stratify for Severity of Illness: Reducing the Health Care Resource Burden from COVID-19 (SARS-CoV-2)
 
Jordan Feld (PI; Lead: UHN)
Interferon Lambda for Immediate Antiviral therapy at Diagnosis (ILIAD)
A phase II randomized, open-label, multicenter, trial to evaluate the effect of peginterferon lambda for the treatment of mild-moderate COVID-19 in ambulatory and hospitalized patients.
 
Darrell Tan and Sharon Walmsley (PI and Site PI; Lead: St. Michael's Hospital)
COVID-19 Ring-based Prevention trial with Lopinavir/ritonavir (CORIPREV-LR)
 
Steven Chan and Vikas Gupta (PIs; Lead: UHN)
RUX-COVID: A single arm open-label clinical study to investigate the efficacy and safety of RUXolitinib for the treatment of COVID-19 pneumonia 
The primary objective of this study is to determine the therapeutic effects of ruxolitinib (an inhibitor of JAK1 and JAK2) on rate and time to clinical recovery in participants with COVID-19 pneumonia. We are in the process of finding collaborators across UHN hospitals, MSH, SMH, and Sunnybrook to recruit patients on this study. Please contact Dr. Chan. 
Robert Wu (PI; Lead: UHN)
At Home Monitoring using Mobile Devices for Patients with COVID-19
Developing a mobile smartphone/smartwatch application for real time subjective and objective monitoring of people with test positive COVID-19 infection at home and have the results presented in an easy to access dashboard clinicians can use to manage cases and provide care. We will potentially be able to use redeployed staff.
Stephanie Lheureux, Mike Milosevic and Ivan Pasic (PIs; Lead: UHN)
A Research Platform to Screen Patients in Oncology and Assess Impact – RESPONSE. RESPONSE is a sub-protocol of the U-DEPLOY: UHN Umbrella Trial DEfining Coordinated Approach to Pandemic TriaLs of COVID-19 and Data Harmonization to Accelerate DiscoverY. Our study will help to assess i) whether patients with cancer can be asymptomatic for COVID-19, ii) whether the viral load is different than other cancer patients, iii) determine the rate of sero-conversion in cancer patients, iv) impact on COVID-19 and outcome and v) study the immune response to viral infection while on active therapy for cancer.
 
Amit Oza (PI; Lead: UHN)
PREPARE-19: PRospective Evaluation of PAndemic Impact in REsponse to COVID-19. The proposed project will assess impact on current and future patient care. This will equip researchers and clinicians with an improved understanding of the impact of this virus, human susceptibilities to this organism, as well as position teams to successfully develop effective countermeasures. These activities will also uncover the very real impact on hospital staff, infrastructure and resources—admissions, admissions to ICU and critically, ventilators—and lay the groundwork for future practice changes as they pertain to curtailing catastrophic impact to the Canadian healthcare system. Importantly, these activities may help develop novel methods of providing health care in times of stress.
 
 
 
 
 
 
 
 
 
 
 
 
 
| Researcher | Description of Basic Research | Opportunities for Collaboration |
| --- | --- | --- |
|   |   |   |
|   |   |   |
|   |   |   |
|   |   |   |
|   |   |   |
|   |   |   |
|   |   |   |
|   |   |   |
|   |   |   |
|   |   |   |
|   |   |   |
|   |   |   |
|   |   |   |
|   |   |   |
|   |   |   |
|   |   |   |
|   |   |   |
To register a study, please complete this form (requires a Microsoft O365 account).