Home page Description:
Dr. Elizabeth Badley honoured for achievements in arthritis and rheumatic disease research.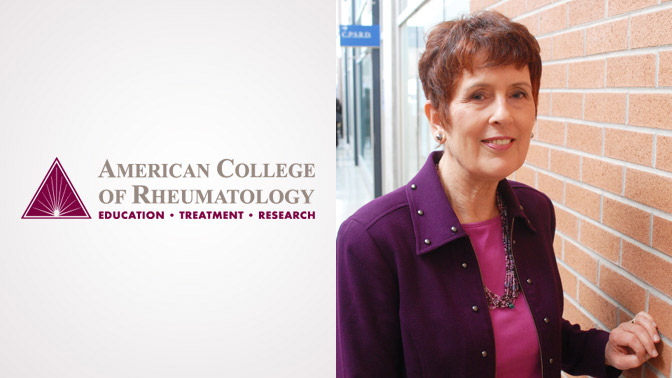 Announced on Jul 5, 2017
Krembil Senior Scientist Dr. Elizabeth Badley has received the Distinguished Scholar Award from the Association of Rheumatology Health Professionals (ARHP), a division of the American College of Rheumatology.
The Award is presented to an ARHP Member who demonstrates exceptional achievements in scholarly activities pertinent to arthritis and the rheumatic diseases.
The major focus of Dr. Badley's research is the epidemiology of chronic disabling conditions, particularly musculoskeletal conditions such as arthritis. She has made important contributions to the field by evaluating the personal and societal impacts of arthritis, assessing health services and policies related to arthritis care, and determining the processes that lead to disability.

She is the Founder and Director of the Arthritis Community Research and Evaluation Unit, an interdisciplinary research unit with a comprehensive program of applied research concerned with the impact of chronic conditions and delivery of care to people with chronic disabling disorders, using arthritis as a model. The Unit develops and evaluates policies and programs to lessen the adverse impact of arthritis on individuals and their families.
Dr. Badley will be formally presented with the Distinguished Scholar Award at the 52nd ARHP Annual Meeting, taking place November 3-8, 2017 in San Diego, California, USA.